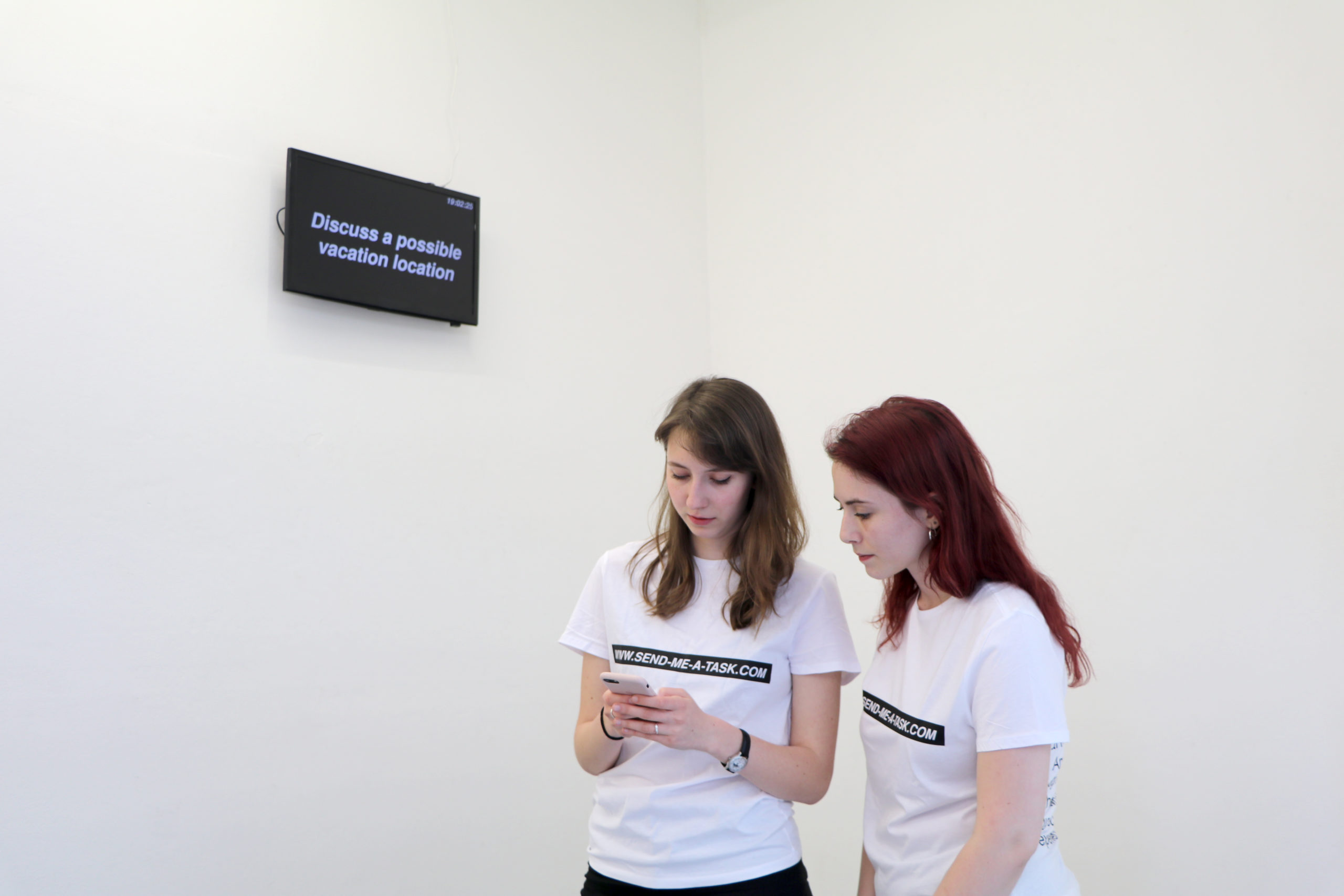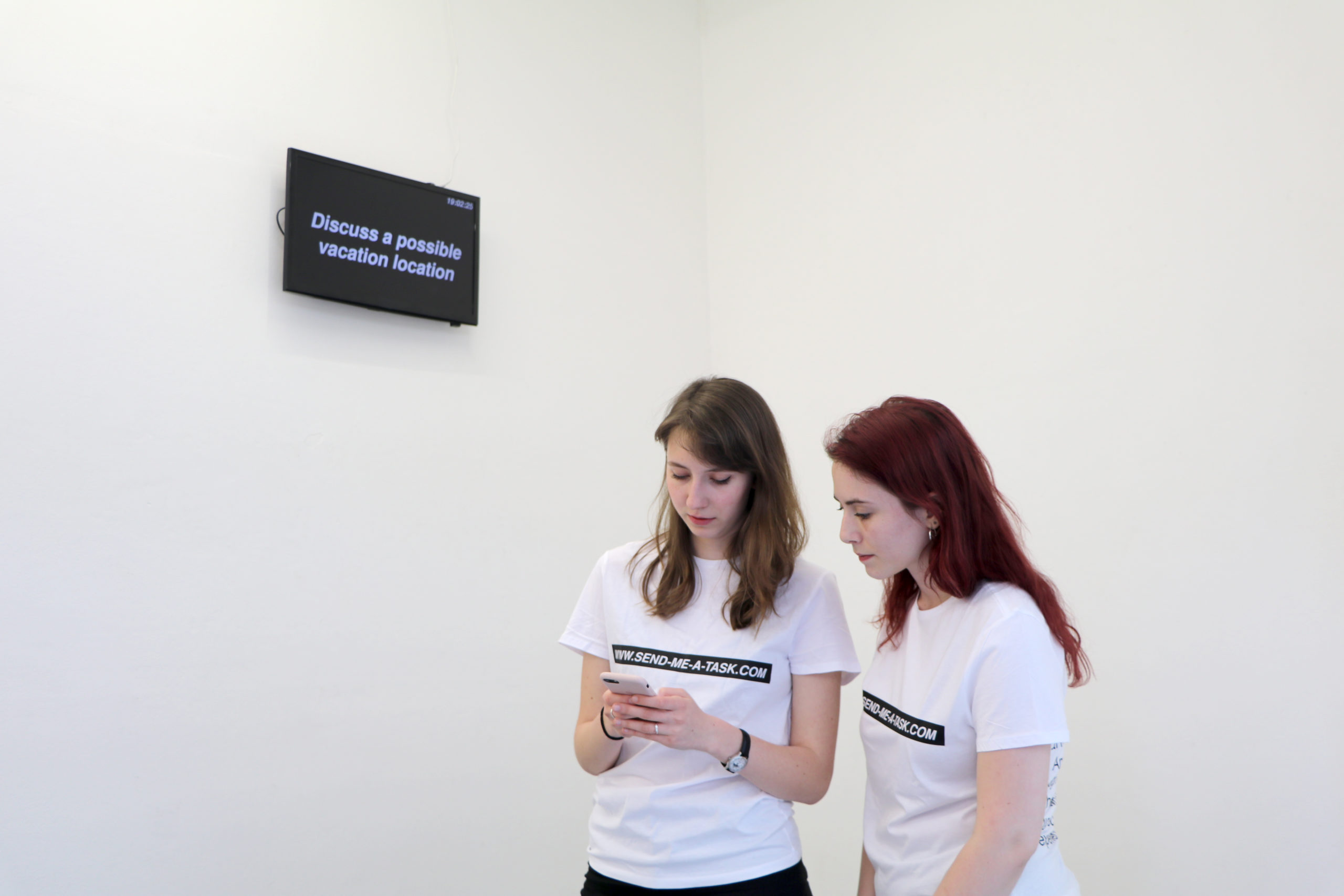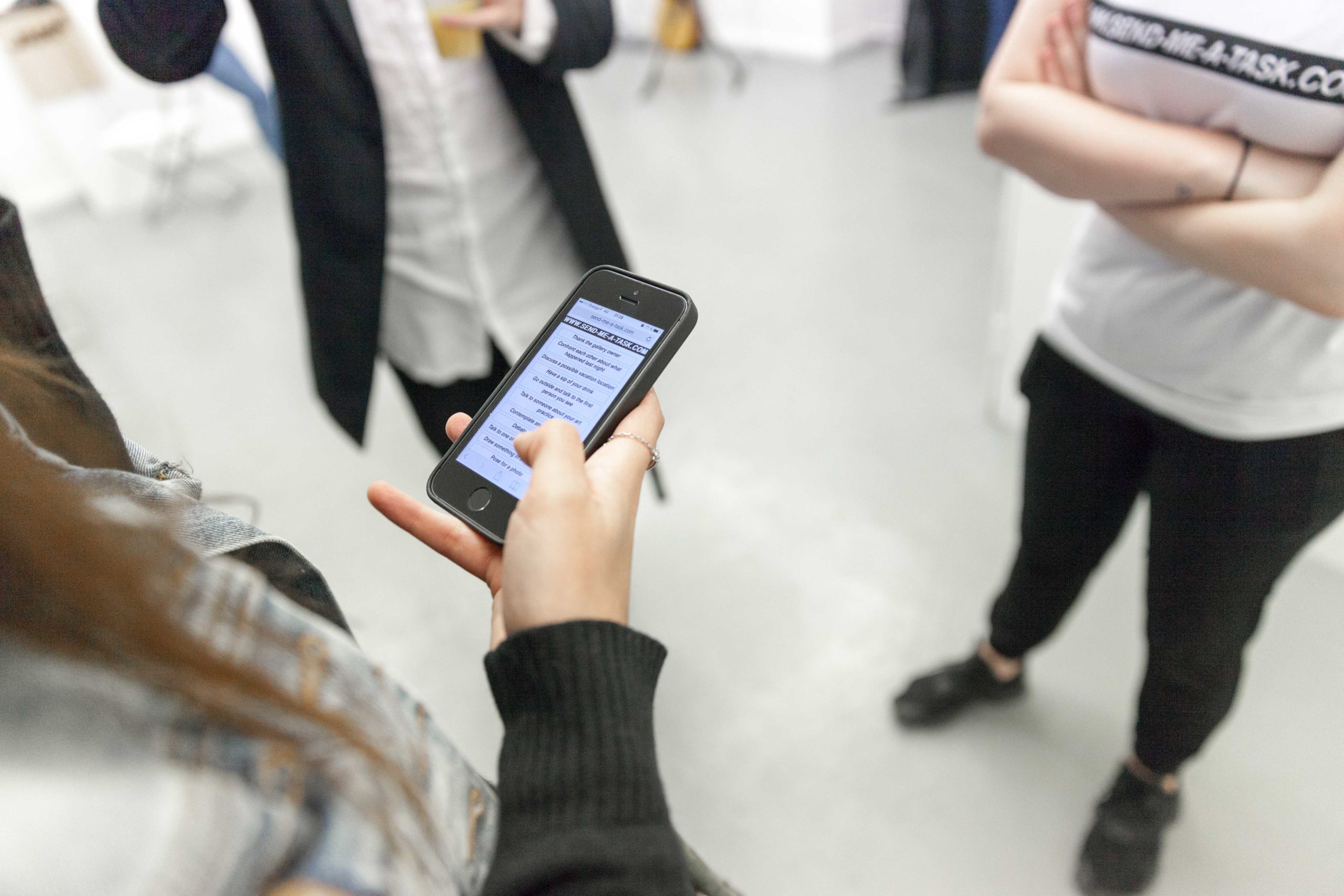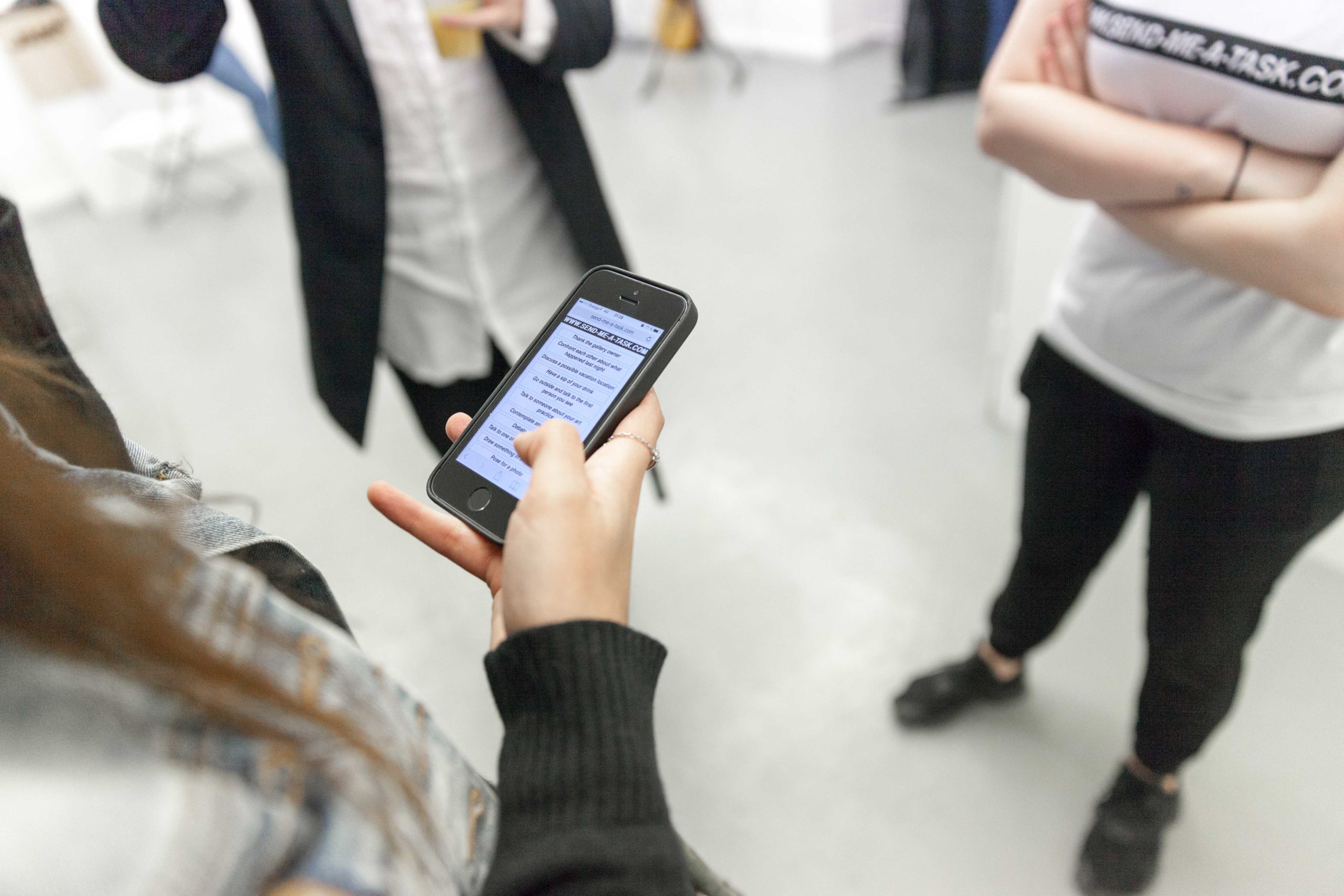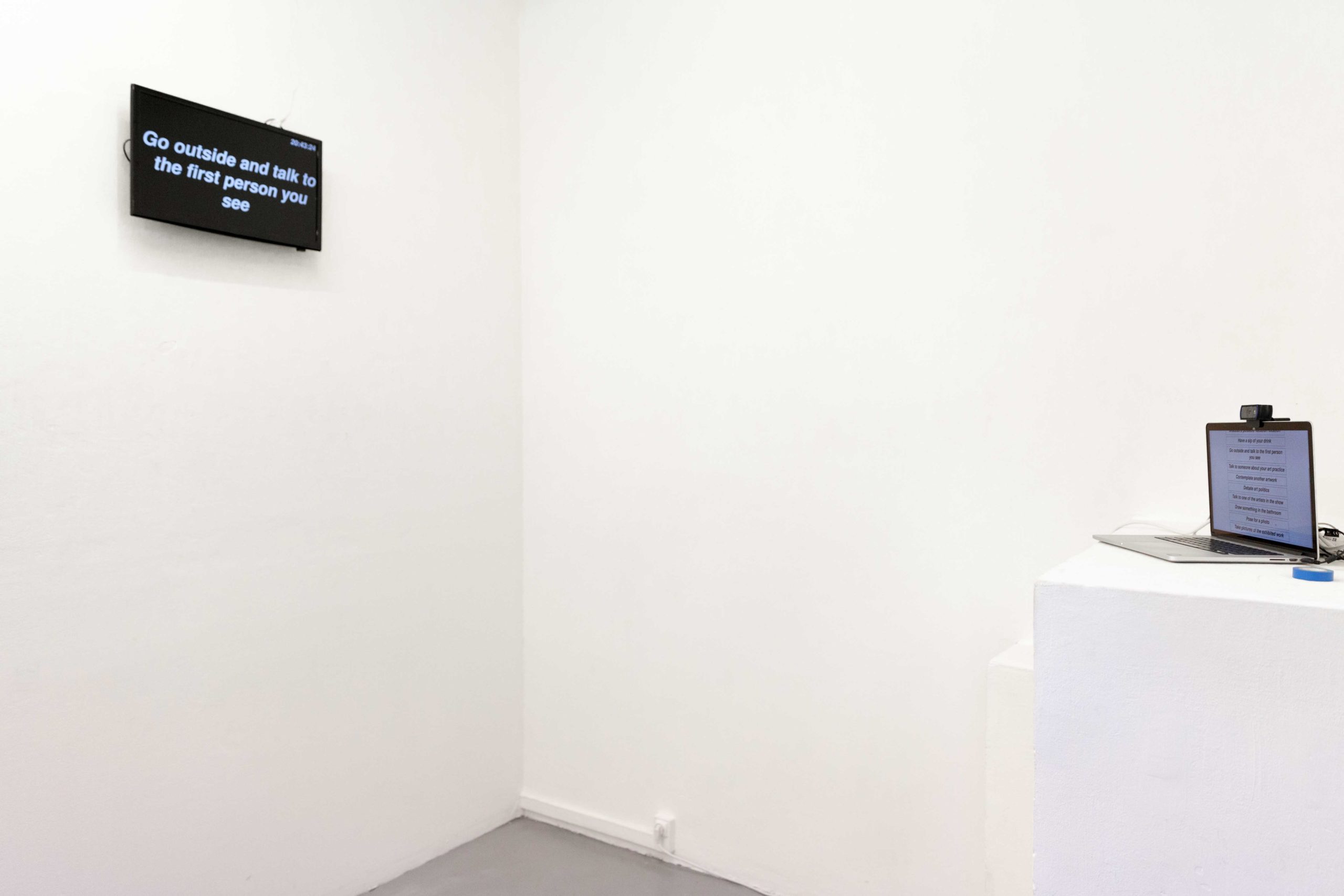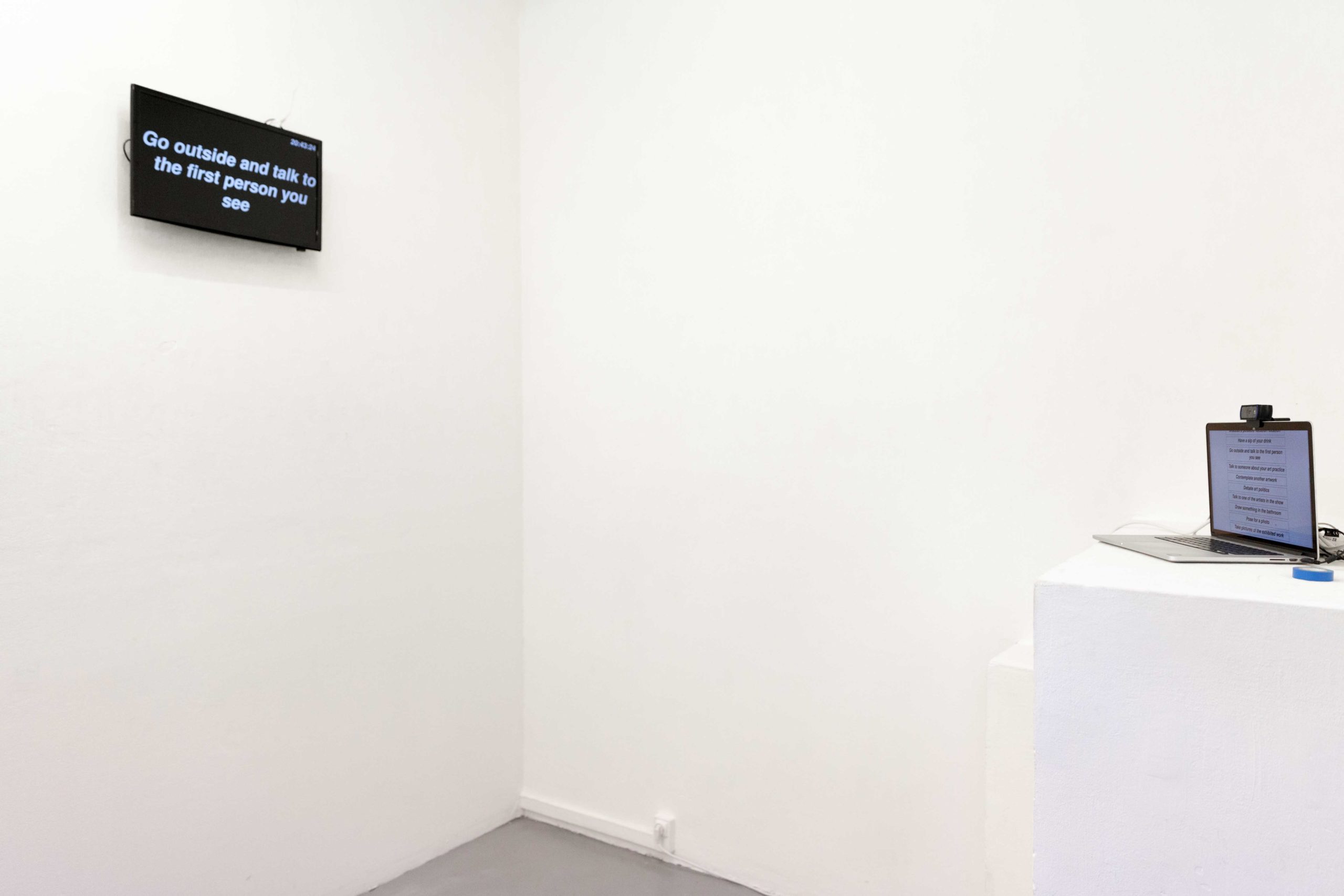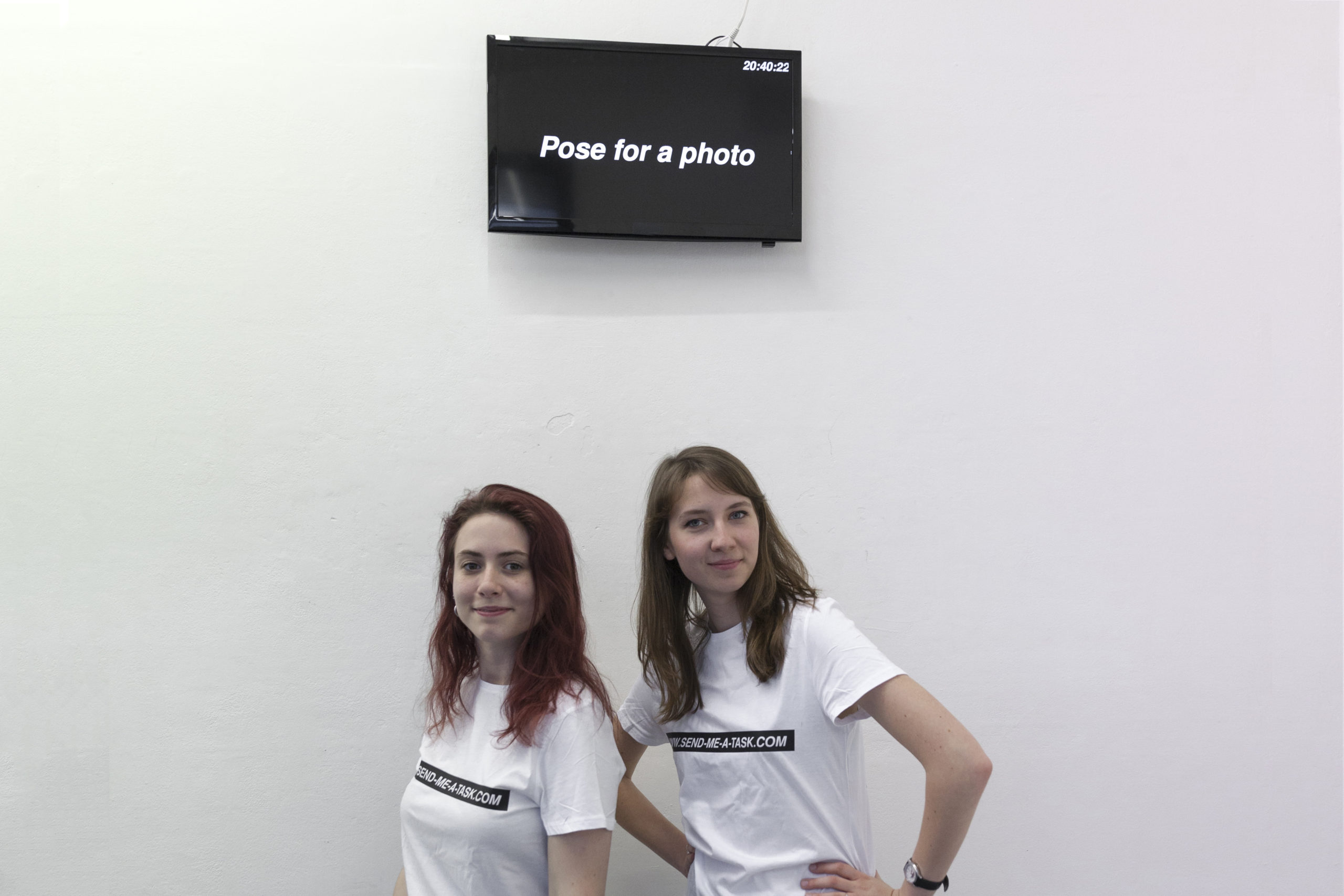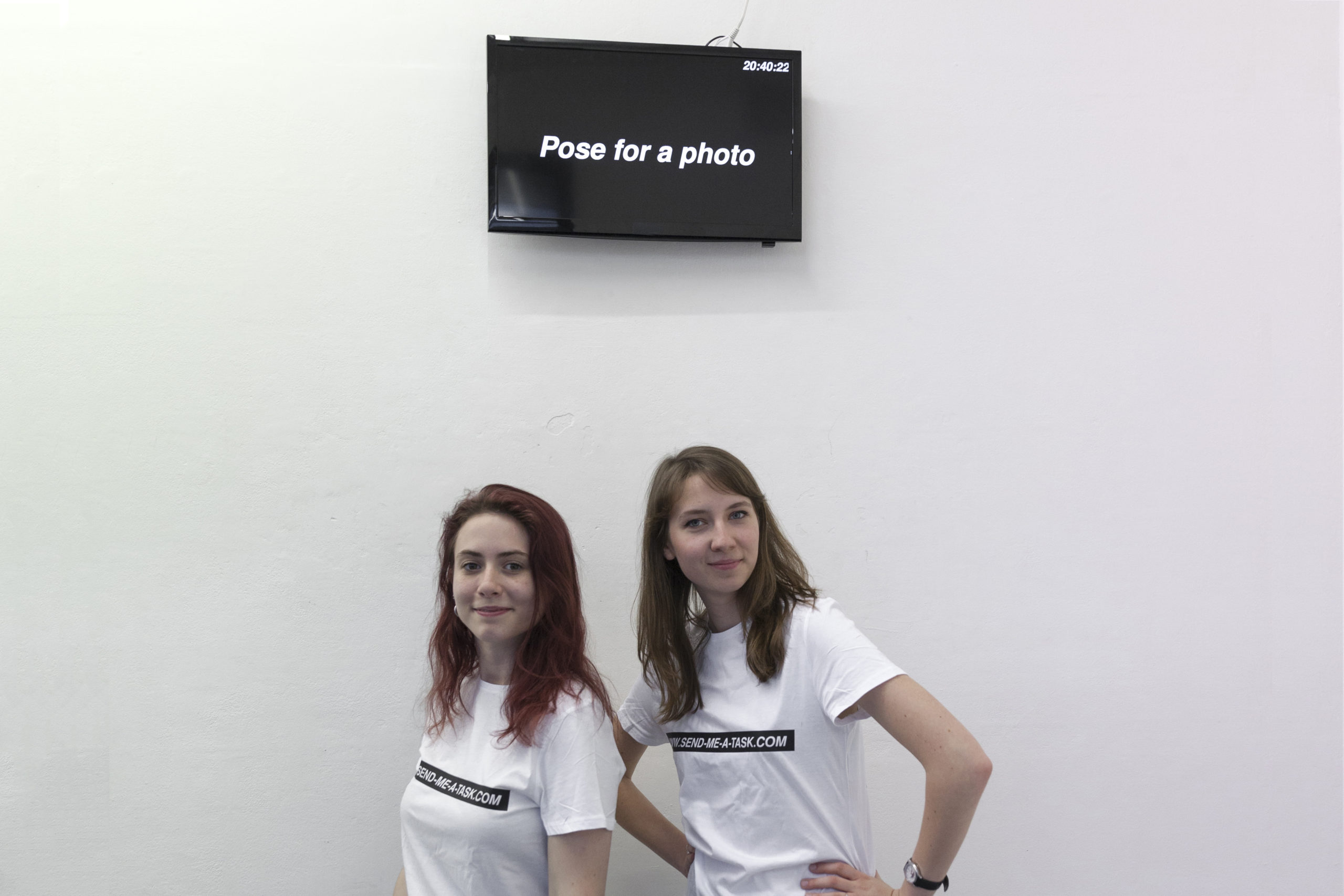 www.send-me-a-task.com is an online service directing artists Dasha Ilina and Amanda Lewis to fulfill algorithmic tasks emulating the demanding workflow that workers subjected to gig economy standards experience daily. During the performance, the visitors are invited to send a task for the artists to perform during the entirety of the exhibition. The artists will
perform the task as soon as they see the changes on the screen. The show is also recorded and streamed on youtube, so that users can send tasks from a distance. The tasks are simple and stereotypical to the activities usually performed at gallery openings, and range from Have a sip of your drink to Debate art politics or Confront each other about what happened last night. The reason for the performance came from research on the workflow of the gig economy, specifically mechanical turk. While reading interviews with turkers that attempted to work on the mechanical turk as their primary (and often only) source of income, the artists found out that many turkers were so attached to their computers, so as to not miss a HIT (Human Intelligence Task), they would not leave their screens at all (even wake up in the middle of the night to complete the tasks). Therefore the performance is an emulation of the lifestyle of gig economy workers.
This project was created in collaboration with Dasha Ilina for the class DISNOVATION taught by Nicolas Maigret at Parsons Paris in 2016. It was exhibited at Plateforme Gallery in Paris for the exhibition A More Fruitful Way to Spend Freetime.